The Hughes H-6 helicopter was developed as a single-engine light helicopter for various duties in the sixties to a US Army specification. A light observation helicopter was required and a competition was held. Designated OH-6, it later set several world records for helicopters in 1966 for speed, endurance and time to climb, powered by a powered by a 263 kW (317 shp) Allison T63-A5A turboshaft engine. It could carrry four and armed with light machine guns and rockets. Due to the Vietnam war needs, it was ordered and used by the US Army. Often in flew in a "pink" team with the AH-1 Cobra attack helicopter. Also, in Japan it was licensed built by Kawasaki. The civil model was the Model 369 later evolving into the Model 500.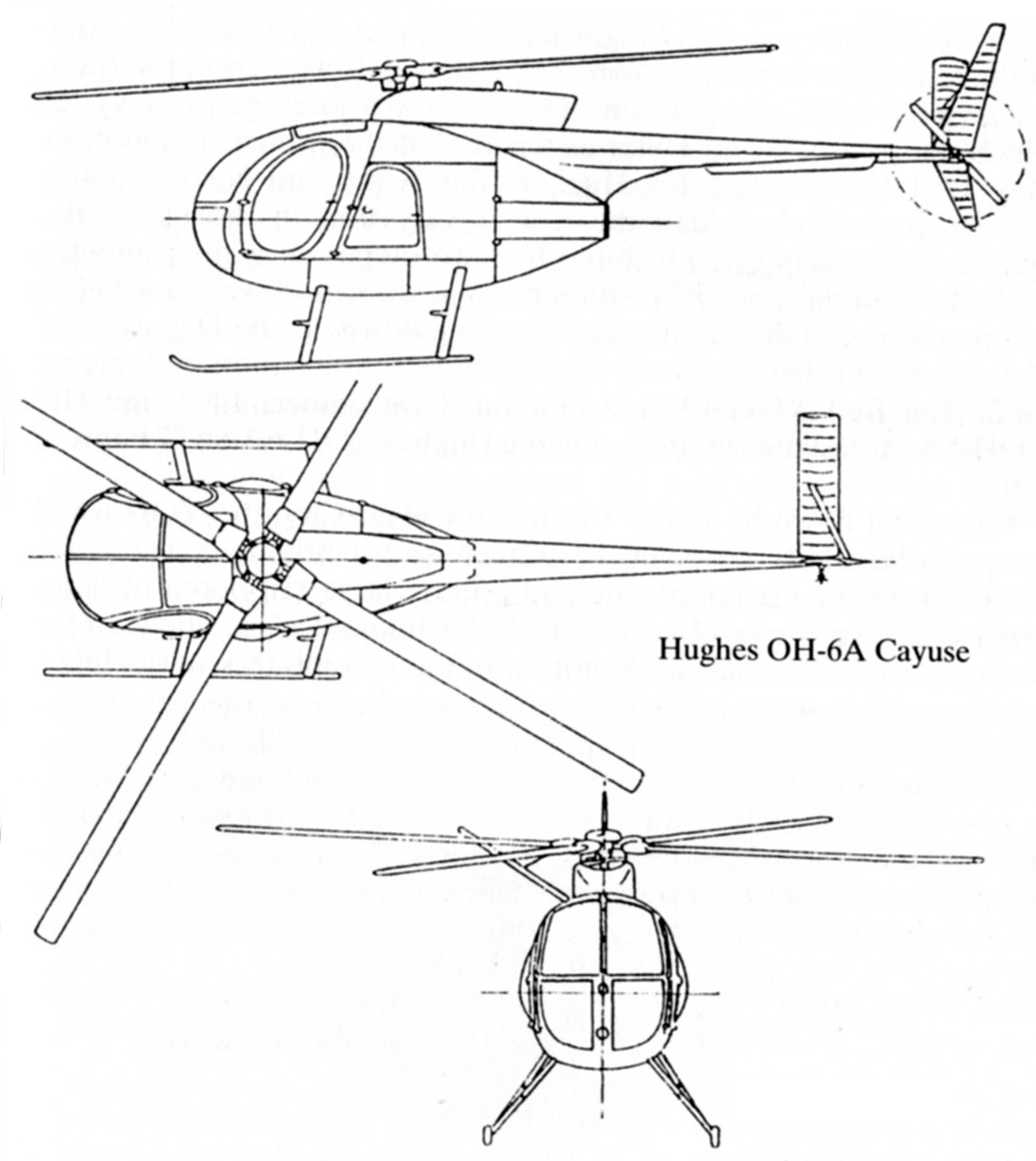 ---
OH-6A
This OH-6A Cayuse with serial 68-17252 served in Vietnam from 1969-1971 and flew some 1,300 hours. The last unit was 1st squadron of the 9th Cavalry. It is on display at the March Field museum, CA..
NOTE: 2 series of photos!
Photographed 2013 and 2015 by Cees Hendriks (C) Copyright IPMS Nederland

and another additional series of the same Cayuse....
---
OH-6A
This OH-6A serial 67-16381 ? is at the Pima air museum, Tucson, Az.
Photographed 2013 by Cees Hendriks (C) Copyright IPMS Nederland

and an additional series of photos made 2016 of the same helicopter hanging from the ceiling at the Pima Air Museum...
---
In 1/72 there is a good Italeri model and from AZ Model. In 1/48 scale a Tamiya kit and in 1/32 a rare Revell kit and from KiTech. Dragon has a 1/35 kit.
This walkaround was first created November 2013 by M. de Vreeze