The Junkers F.13 was the world's first all-metal transport aircraft. It was developed by the Junkers company in Germany at the end of World War I. It could carry 4 passengers in an enclosed cabin and the duralumin metal skin is corrugated. It has a very large wing span. First flight of the monoplane was in June 1919 with a Mercedes D.IIIa engine of 170 hp. Production aircraft got a larger span wing and the BMW IIIa engine of 185 hp. Several versions were manufactured and it was widely exported and used by airlines all over the World.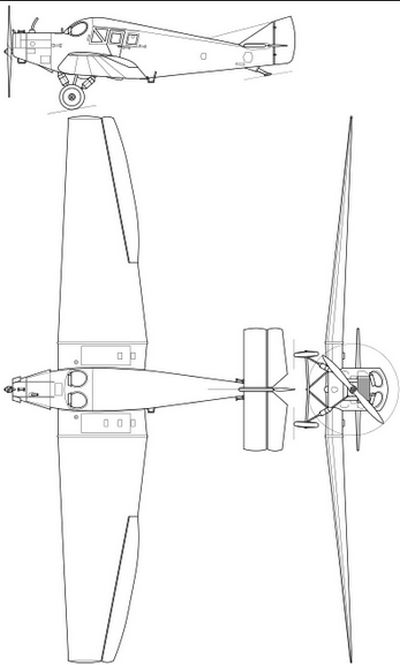 ---
Junkers F.13

This aircraft has the BMW IIIa engine and has "no markings". It is on display at the Le Bourget museum "Musee Air et Espace" at Paris.
Photographed 2016, Meindert de Vreeze, (C) Copyright IPMS Nederland

---
Rimowa/Junkers F.13 replica
This is a Rimowa/Junkers replica of the F.13 and is flown by the "Verein der Freunde der schweizerischen Luftwaffe" from Switzerland. The aircraft coded HB-RIM is powered by a Pratt & Whitney 450hp R-985 Wasp Junior. Seen at Texel airport, The Netherlands.
Photographed August 2018, Cees Hendriks , (C) Copyright IPMS Nederland

---
Only a few models exist. In 1/72 scale kits by Classic Plane, Ludemann but also a far better kit by Revell.
This first version of this page was created November 2016 by M. de Vreeze